Available £238,000 Fixed
Trafford Warf Road, M17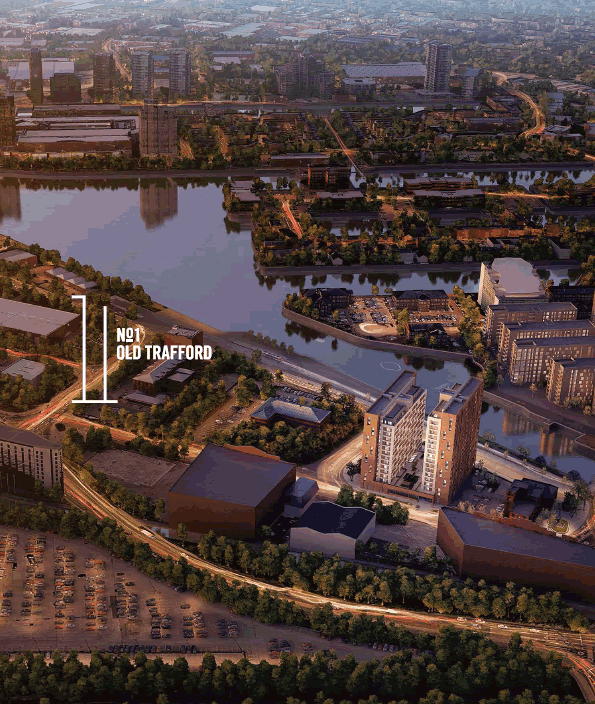 No. 1 Old Trafford once constructed will have expansive views of Manchester skyline with access to the growing extensive Manchester transport network linking to other parts of the city and to the national rail network.
With an iconic address and perfectly positioned within one of the UK's most thriving cities, No. 1 Oold Trafford is a prestigious development that will offer the utmost in lifestyle. The waterfront setting and ease of accessibility to a range of facilities such as restaurant, bars and retail shops plus to the many blue chip companies and organisation located in the area. This development has to be one of the most exciting property prospect in a ever growing and dynamic Manchester.
The proposed development consists of a holistic regeneration of this currently underutilised site to deliver a high quality, residentially led, mixed use development with exemplar design which is appropriate for a strategic gateway location.
The application for planning permission
HAS BEEN submitted in full and comprises:
354 primarily east-west facing apartments
with views to the river
139 one beds
211 two beds
4 three beds
28,243 sqm GIA
Communal podium garden and roof terrace
Retail space on the ground floor to create
active uses along the riverside
Landscape and improvement works to the public
realm along the waterfront and the surrounding site
Landscape and improvement works to the public
areas containing the two Skyhook sculptures
Integrated and secure cycle store
provision for residents
57 residential parking spaces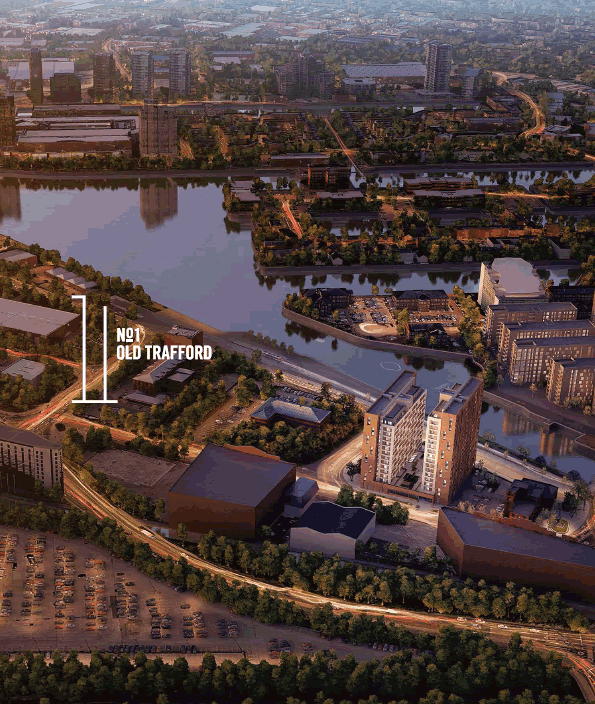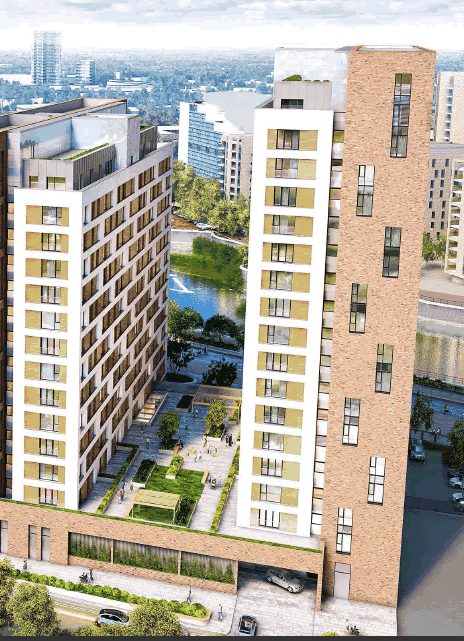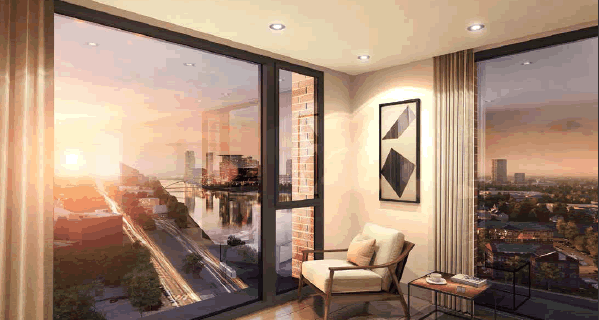 Pictures may not correspond to the actual property.