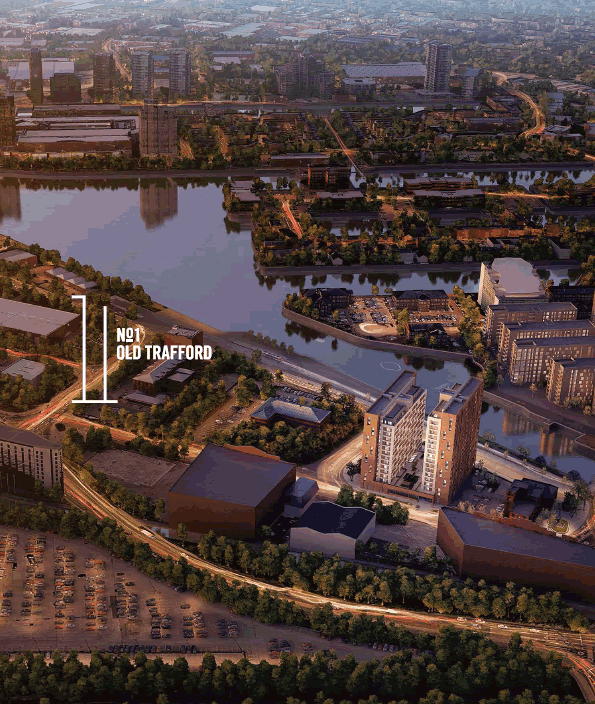 Enviro Estates reports record rise in Chinese investors looking to buy property in Manchester
Enviro Estates has seen a record rise in the number of Chinese investors looking to purchase property in Manchester.
Entrepreneur and Director at Enviro Estates, Daniel Fong, said: "With the ever increasing investment taking place in Manchester and with the conjecture of rising property prices, we have seen an 80% increase in the number of enquiries from Chinese investors looking to purchase a property in Manchester, compared to other cities such as London."
Enviro Estates is one of the first UK estate agents, with bases in Manchester and London, dedicated to marketing properties not only to the UK, but in China, Hong Kong and the Far East. With a team of Cantonese and Mandarin speaking property consultants, Enviro Estates has expanded rapidly over the last year, and now has its own dedicated Chinese property website and property consultants in Beijing, Shanghai and Hong Kong.
Just in the first two weeks of April 2015, Enviro Estates has catered for four Chinese families, with an average budget of around £310,000, who have come over to the UK for the primary reason of making a cash property purchase within Manchester, either for investment or educational purposes.
One Chinese buyer told Enviro Estates, "Manchester offers more space for the value of the property; this is why I am looking at Manchester compared to other cities such as London."
China is the second largest economy, with a population of 1.4 billion and economic growth rates averaging 7% a year making it one of fastest growing economy in the world in terms of GDP. According to an article published by Property Wire, an estimated £3.5 billion was spent on UK property in 2013 by Chinese investors, and some 37% of independent primary and secondary school children in the UK have parents domiciled in China or Hong Kong.
These estimated figures have been strengthened from the recent change in Enviro Estates' Chinese client requests when purchasing property in the UK, as Daniel explains:
"We have particularly seen a rise in cash rich Mainland Chinese clients looking to buy property in planning for their son or daughter to go to school in Manchester. A year ago we were seeing primarily investors looking to buy within the city centre; however, more recently, we have seen Chinese buyers looking at affluent areas such as Hale, Bowdon, Wilmslow and Alderley Edge to make their next property purchase."
With Manchester having some of the best independent schools in the country, Chinese parents are being enticed into not only investing in property in Manchester; but in investing in their children's education, with the need for a good, safe and secure area as top of their agenda.