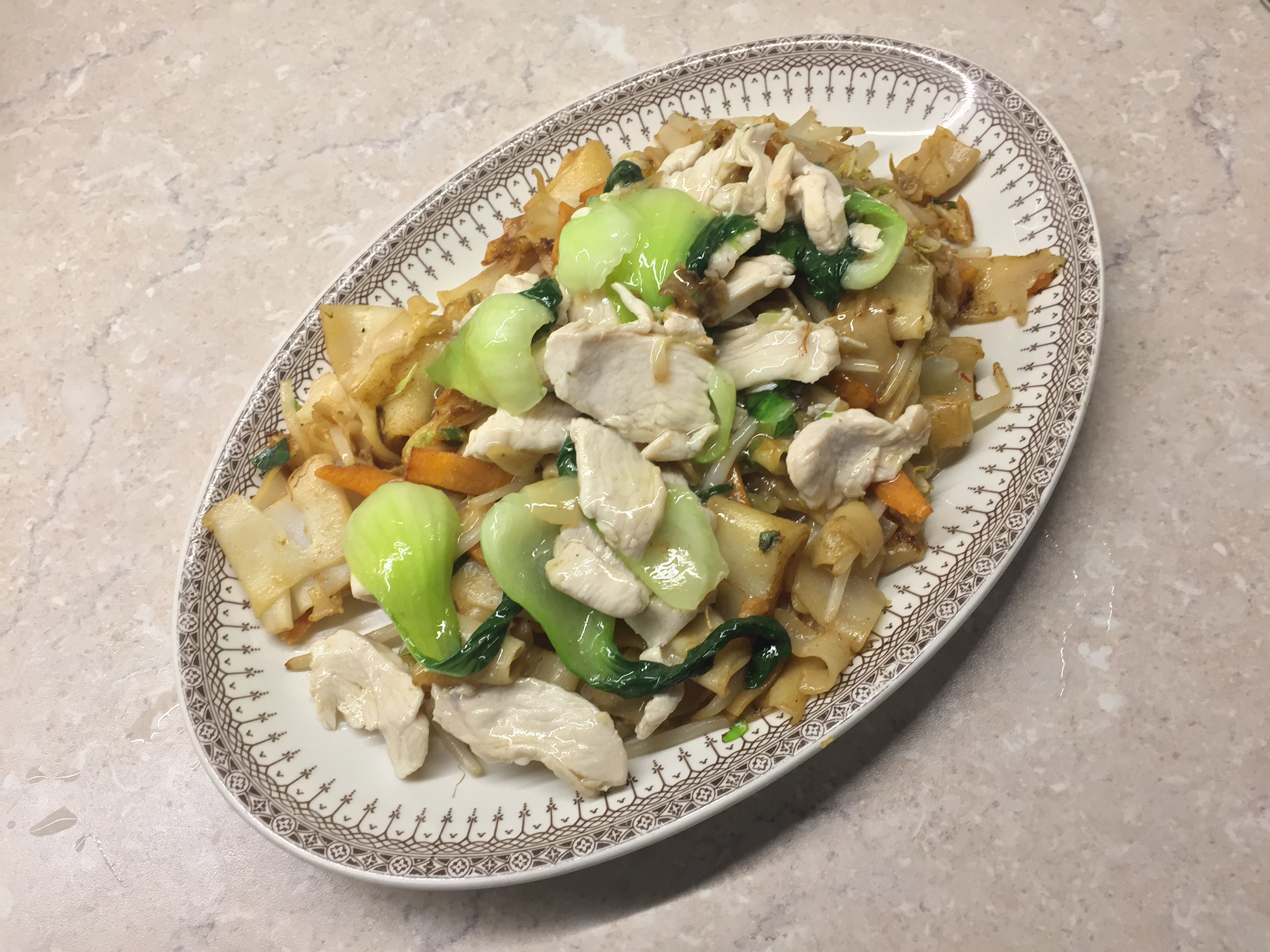 Ingredients
260g or 10 oz fillet of chicken
100g or 4 oz of onions
284g Pak Choi
5ml or 1 tsp of Worcestershire sauce
2 cloves fresh garlic
60ml or 4 tbsp of vegetable oil
15ml or 1 tbsp of corn flour
Cooking Instructions
Slice the chicken breast into thin pieces, place in a bowl mixing in 10ml of corn flour and leave to marinade for 5 minutes.
Pour 40ml vegetable oil into a Wok and allow it to heat
Place the chicken in the Wok to cook for approximately 15 minutes. Making sure that the chicken is white. Place the cooked chicken in a bowl.
Cut the onions into small cubes.
Cut pak choi in half down the centre ensuring core is intact.
Cut Cheung Fun into straight slices
Chop garlic into tiny pieces and leave to side
Clean out the wok, then pour the remainder of the vegetable oil into the Wok.
Allow the oil to heat up then place the onions in first, cooking for a few minutes, followed by the Cheung Fun and then pak choi. Cook for approximately 5 minutes.
Add a touch of soy sauce sauce, cook for a further 5 minutes.
Add a touch of the sliced thin garlic on top
Then place the cooked chicken in and mix the corn flour with water (mix 30ml of water with corn flour), to make the sauce slightly thicker.
Serve and Enjoy.